In-Home Delivery by Ashley:

We'll contact you to schedule delivery
We will place furniture in the rooms of your choice

In-Home Delivery by Ashley:

We'll contact you to schedule delivery
We will place furniture in the rooms of your choice

$499.99

$42/mo. for 12 mos. (total payments of $499.99)

HomeStore Special - Stylish find at a splurge-worthy price

Excluded from discounts. Special financing subject to credit approval. Minimum monthly payments required. Prices may vary in Hawaii and Alaska.

Free Standard Shipping:

Delivered to your door
Assembly may be required
Excludes Alaska & Hawaii

$1,472.99

$535.49

$45/mo. for 12 mos. (total payments of $535.49)

Free Standard Shipping:

Delivered to your door
Assembly may be required
Excludes Alaska & Hawaii

$1,810.99

$649.59

$55/mo. for 12 mos. (total payments of $649.59)

Free Standard Shipping:

Delivered to your door
Assembly may be required
Excludes Alaska & Hawaii

$1,083.99

$704.24

$59/mo. for 12 mos. (total payments of $704.24)

Free Standard Shipping:

Delivered to your door
Assembly may be required
Excludes Alaska & Hawaii

$1,164.99

$685.29

$58/mo. for 12 mos. (total payments of $685.29)

Free Standard Shipping:

Delivered to your door
Assembly may be required
Excludes Alaska & Hawaii

$1,914.99

$685.29

$58/mo. for 12 mos. (total payments of $685.29)

Free Standard Shipping:

Delivered to your door
Assembly may be required
Excludes Alaska & Hawaii

$690.99

$458.39

$39/mo. for 12 mos. (total payments of $458.39)

Free Standard Shipping:

Delivered to your door
Assembly may be required
Excludes Alaska & Hawaii

$915.99

$356.19

$30/mo. for 12 mos. (total payments of $356.19)

Free Standard Shipping:

Delivered to your door
Assembly may be required
Excludes Alaska & Hawaii

$119.99

$59.99

$5/mo. for 12 mos. (total payments of $59.99)

Free Standard Shipping:

Delivered to your door
Assembly may be required
Excludes Alaska & Hawaii

$163.99

$114.79

$10/mo. for 12 mos. (total payments of $114.79)

Free Standard Shipping:

Delivered to your door
Assembly may be required
Excludes Alaska & Hawaii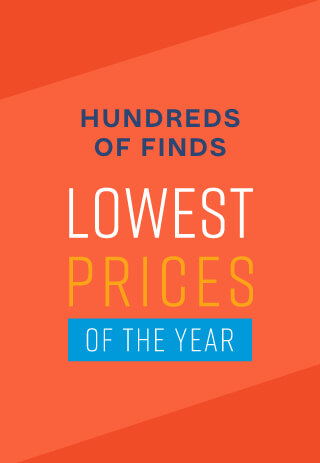 Frequently Asked Indoor Outdoor Living Questions
Indoor Outdoor Living by Ashley Furniture HomeStore
From resin wicker chairs to porcelain-topped dining tables, you can find the perfect indoor outdoor furniture pieces for your space. Ashley HomeStore's selection of indoor outdoor pieces are made with durability and style in mind, so you can have the best of both worlds. Whether you're in search of
indoor outdoor rugs
, indoor outdoor chairs or
outdoor benches
, whatever your needs, Ashley HomeStore has the perfect items that will enhance your space.
What Makes Furniture Good for Indoors & Outdoors?
Indoor outdoor furniture is made with both style and functionality in mind. Unlike other outdoor furniture, these pieces adhere to more contemporary interior styles with trend-led designs and motifs. Most come with indoor outdoor fabric that is soft and comfortable while remaining water resistant and weatherproof. Also, these pieces are great to use as sunroom furniture or as indoor pool furniture, since they can withstand humidity and moisture.
What Material is Indoor Outdoor Furniture?
Indoor outdoor furniture and decor come in a number of materials, but generally most are made with plastics and metal. Resin wicker provides a great woven texture for durable outdoor furniture ensuring that items are weatherproof while maintaining an organic, natural feel. Most indoor outdoor tables are made out of rust-proof aluminum but are disguised to look like wood to be more decorative and stylish.
Indoor outdoor pillows
are generally made from ultra-durable polyester that is UV protected, making it fade, mildew and rot resistant. Indoor outdoor chair cushions also use polyester for easy cleanup and color fastness.
Learn more about outdoor living essentials with this guide
.
How to Clean Indoor Outdoor Furniture
Due to its easy-to-clean materials, indoor outdoor furniture is incredibly easy to maintain. First, scrub the entire body of the chair or table with a dry brush. This ensures that all pollen and dust are removed within nooks and crannies while preventing scratches. Then with a sponge and dish soap, scrub the entire surface to make sure all stains and debris are removed. Once the dirt and grime has been sponged, rinse your piece with a hose and leave it to dry in a clean area. If your table and chairs set includes cushions, follow the manufacturer's cleaning instructions before tossing it into a washing machine or using detergent!